Luxury Residential Estates Living at Samal Shores Residenza Davao Del Norte
Visited 142 times , 1 Visits today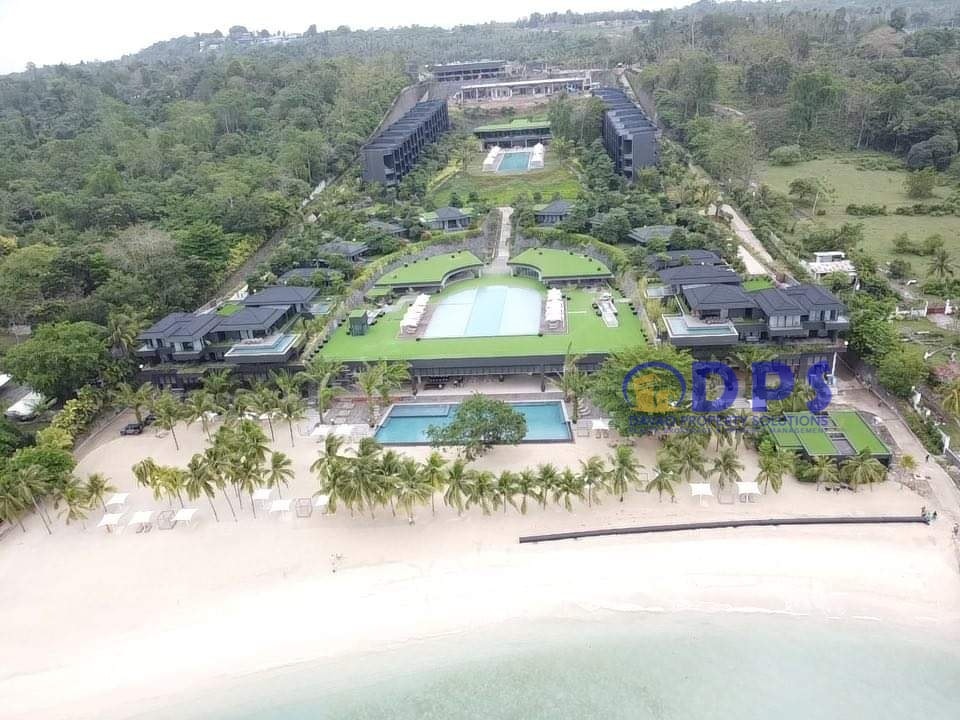 Home Information
Price

: ₱10,751,700.00

Type

: Sale

Lot Area

: 314 Sq. M.

Address

: Limao Island Garden City of Samal

City

: Samal

Province

: Davao Del Norte

Country

: Philippines
𝐋𝐮𝐱𝐮𝐫𝐲 𝐋𝐢𝐯𝐢𝐧𝐠 𝐚𝐭 𝐢𝐭𝐬 𝐅𝐢𝐧𝐞𝐬𝐭 𝐚𝐭 𝐒𝐚𝐦𝐚𝐥 𝐒𝐡𝐨𝐫𝐞𝐬 𝐑𝐞𝐬𝐢𝐝𝐞𝐧𝐳𝐚
• 𝙋𝙧𝙚𝙢𝙞𝙚𝙧𝙚 𝙡𝙞𝙫𝙞𝙣𝙜 𝙬𝙞𝙩𝙝𝙞𝙣 𝙖 31-𝙝𝙚𝙘𝙩𝙖𝙧𝙚 𝙝𝙞𝙡𝙡𝙨𝙞𝙙𝙚 𝙚𝙭𝙥𝙖𝙣𝙨𝙚
• 11,000 𝙨𝙦𝙢 𝙘𝙡𝙪𝙗𝙝𝙤𝙪𝙨𝙚 & 𝙥𝙤𝙤𝙡 𝙖𝙧𝙚𝙖 𝙖𝙣𝙙 7 𝙪𝙣𝙞𝙦𝙪𝙚 𝙥𝙤𝙘𝙠𝙚𝙩 𝙥𝙖𝙧𝙠𝙨 𝙛𝙤𝙧 𝙛𝙪𝙣 𝙖𝙣𝙙 𝙡𝙚𝙞𝙨𝙪𝙧𝙚
• 𝙒𝙞𝙙𝙚, 𝙩𝙧𝙚𝙚-𝙡𝙞𝙣𝙚𝙙 𝙙𝙧𝙞𝙫𝙚𝙨 𝙖𝙣𝙙 𝙩𝙧𝙤𝙥𝙞𝙘𝙖𝙡 𝙡𝙖𝙣𝙙𝙨𝙘𝙖𝙥𝙚𝙙 𝙜𝙧𝙚𝙚𝙣𝙚𝙧𝙮
• 𝙂𝙖𝙩𝙚𝙙 𝙘𝙤𝙢𝙢𝙪𝙣𝙞𝙩𝙮 𝙬𝙞𝙩𝙝 24/7 𝙨𝙚𝙘𝙪𝙧𝙞𝙩𝙮 𝙨𝙮𝙨𝙩𝙚𝙢
• 𝙃𝙤𝙢𝙚𝙤𝙬𝙣𝙚𝙧𝙨 𝙜𝙚𝙩 𝙚𝙭𝙘𝙡𝙪𝙨𝙞𝙫𝙚 𝙥𝙧𝙞𝙫𝙞𝙡𝙚𝙜𝙚𝙨 𝙖𝙩 𝙩𝙝𝙚 𝙣𝙚𝙞𝙜𝙝𝙗𝙤𝙧𝙞𝙣𝙜 𝘿𝙞𝙨𝙘𝙤𝙫𝙚𝙧𝙮 𝙎𝙖𝙢𝙖𝙡 (𝙙𝙞𝙧𝙚𝙘𝙩𝙡𝙮𝙢𝙖𝙣𝙖𝙜𝙚𝙙 𝙗𝙮 𝙩𝙝𝙚 𝙢𝙪𝙡𝙩𝙞-𝙖𝙬𝙖𝙧𝙙𝙚𝙙 𝙙𝙞𝙨𝙘𝙤𝙫𝙚𝙧𝙮 𝙝𝙤𝙨𝙥𝙞𝙩𝙖𝙡𝙞𝙩𝙮)
• 𝙊𝙣𝙡𝙮 494 𝙡𝙤𝙩𝙨 𝙖𝙫𝙖𝙞𝙡𝙖𝙗𝙡𝙚 𝙛𝙤𝙧 𝙨𝙖𝙡𝙚; 𝙚𝙨𝙩. 𝙤𝙛 16 𝙡𝙤𝙩𝙨 𝙥𝙚𝙧 𝙝𝙚𝙘𝙩𝙖𝙧𝙚, 𝙖𝙫𝙚. 𝙨𝙞𝙯𝙚 𝙤𝙛 314 𝙨𝙦𝙢
• 50% 𝙖𝙡𝙡𝙤𝙘𝙖𝙩𝙚𝙙 𝙛𝙤𝙧 𝙝𝙤𝙪𝙨𝙚 𝙖𝙣𝙙 𝙡𝙤𝙩𝙨, 50% 𝙙𝙚𝙙𝙞𝙘𝙖𝙩𝙚𝙙 𝙩𝙤 𝙣𝙖𝙩𝙪𝙧𝙚 𝙖𝙣𝙙 𝙤𝙥𝙚𝙣 𝙨𝙥𝙖𝙘𝙚𝙨
SAMAL SHORES RESIDENZA
A premier 31-hectare, visionary hillside development with an upscale residential community, nature, and open spaces.
FEATURES AND AMENITIES
☑️ Entrance Plaza
☑️ Guard House
☑️ Garden Gazebo
☑️ Play Park
☑️ Meditation and Yoga Park
☑️ Clubhouse
☑️ Rotunda
☑️ Jogging and Fitness Park
☑️ Picnic and Signature Park
☑️ Patio and Garden
☑️ Plus homeowners get an exclusive privileges at the neighboring DISCOVERY
SAMAL 5-STAR HOTEL (Directly managed by the multi-awarded Discovery Hospitality)
Minimum Cut 252 sqm to 600 sqm
SOON TO RISE: Community center with emergency medical, police, and commercial facilities.
📍 Located in Barangay Limao, Island Garden City Of Samal. Few steps away from Davao-Samal Bridge ( Samal Junction)
DHSUD LTS No. 2022-036
PD957 COR No. 2022-022
A masterplan development by PJ Tri-Gon, the premiere real estate affiliate of Ulticon Builders Incorporated
𝗟𝗶𝘃𝗲 𝘁𝗵𝗲 𝗟𝘂𝘅𝗲 𝗟𝗶𝗳𝗲 𝗮𝘁 𝗦𝗮𝗺𝗮𝗹 𝗦𝗵𝗼𝗿𝗲𝘀 𝗡𝗼𝘄!
For more details and site tripping ACT NOW!
Location : Limao Island Garden City of Samal