You are here: Home » House for Assume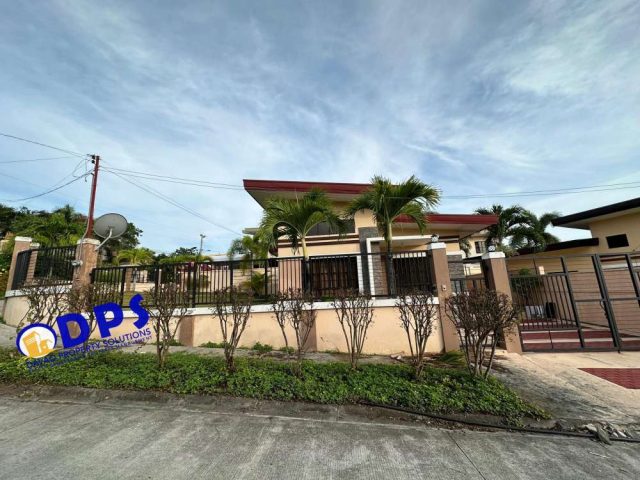 Looking for House for Assume in Davao City, Philippines? Your search ends here with Davao Property Solutions, your trusted partner in finding the perfect house for assume in the vibrant heart of Davao. With our extensive listings and expert guidance, your journey to owning your dream house has never been easier.
Why Choose Davao Property Solutions?
At Davao Property Solutions, we understand that finding the right house for assume in Davao requires more than just searching through listings. It's about finding a home that fits your lifestyle, preferences, and budget. With our years of experience in the Davao real estate market, we have established a reputation for delivering exceptional service and reliable property options.
Our Extensive Listings
Our comprehensive listing of houses for assume in Davao offers a diverse range of options, ensuring that you'll find a property that meets your unique requirements. Whether you're looking for a cozy suburban bungalow or a spacious modern villa, we have something for everyone. Each property listing comes with detailed information, high-quality images, and essential details to make your decision-making process smooth and informed.
Prime Location in Davao City
Davao Property Solutions specializes in connecting you with houses for assume in prime locations within Davao City. From the bustling urban centers to the serene suburban neighborhoods, we have options that cater to various preferences. Imagine waking up to the breathtaking views of the city's skyline or enjoying the tranquility of a quiet residential community – the choice is yours.
Seamless Assumption Process
Assuming a house in Davao has never been simpler, thanks to our streamlined process. Our team of real estate experts will guide you through the entire assumption process, ensuring that you have a clear understanding of the legal and financial aspects involved. We believe in transparency, and our goal is to make the assumption process a stress-free experience for you.
Contact Us Today
Are you ready to find your dream house for assume in Davao? Davao Property Solutions is here to make it happen. Our dedicated team is eager to assist you in finding the perfect property that suits your needs and aspirations. Don't miss out on the opportunity to own a piece of paradise in Davao City.
Contact Davao Property Solutions today to get started on your journey to homeownership. With our expertise and your dreams, we can turn a house into your cherished home.
When it comes to finding a house for assume in Davao City, Davao Property Solutions stands out as the top choice. With a wide range of listings, a prime location, and a seamless assumption process, your dream of owning a house in Davao can become a reality. Let us guide you on this exciting journey toward finding your perfect home sweet home.
Discover the best opportunities for a house for assume in Davao with Davao Property Solutions. Our extensive listings showcase prime properties in Davao City, offering you the chance to find your dream home. Contact us today and explore your options for assuming a house in this vibrant Philippine city.